Brisbane Office Cleaning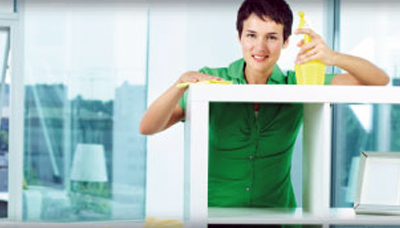 Put The Sparkle Back In Your Office With Brisbane City Cleaners
The office is the face of the business. This is where you meet clients, work with staff and come up with good business decisions.. With that said, the workplace should always look pristine and fresh. Cleanliness equates to good management and professionalism. Brisbane City Cleaners offer comprehensive cleaning services to our commercial clients. Our highly trained network of cleaners deliver quality results. You'll be amazed on how well we clean your workplace.
Office Cleaning in Brisbane - We Offer Flexibility
Flexibility is our middle name. You can schedule the best time we clean your home. Be it daily, weekly, monthly, fortnightly. We make it possible so that you can always work in a clean office. We are more than happy to meet your demands. Contact us today and let us find the best cleaning package that suits your organization.
General Cleaning Services
It is our goal to make offices clean and a safe place for work. We can design the best cleaning package for your individual business or industrial premises. Our team will make sure that we cover all areas from reception, to the work stations, wash area and pantries. We can transform your office and make it look fresh and professional. Your clients will be impressed and will come back to conduct more business with you.
Moreover, your employees will not be burdened by cleaning. They can do the things that are more important to your business like answering calls, filing paper works and catering to the needs of your clients. They will be more productive and will be able to focus on what is vital for the company.
Carpet and Window Cleaning
We can make your windows shine and carpet looking like new again. Hire us for your next commercial cleaning. We make sure that your windows are clean as well. Our friendly team can put the sparkle back in your office and have your windows glistening. We can also help make your carpet looking new again. Our network of cleaners is comprised of talented carpet cleaners who can help remove stubborn stains on your carpets. Wine spills from that office party? Don't worry, this and other stains can be eliminated with the help of our outstanding cleaners.
Post Party/Event Clean Up
Need help cleaning after an office party? We clean so that you don't have to. We are ready to take care of the mess so that you and the staff can enjoy the party. You deserve it. With our team of talented cleaners, you and your friends no longer have to stay and clean up, let us do the cleaning while you rest. We know that you are tired after a long week of work and you want to relax and party with friends. Call Brisbane City Cleaners take care of the post party mess, so you don't have to.