Let Us Take Your Carpets To A Whole New Level!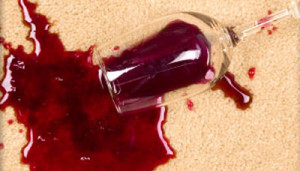 Tired of coming home to smelly, dirty carpets? What about looking at muddy walking tracks from foot traffic? Has someone in your home or office spilt something on your carpets? Or are you just tired of general dirt and germ build up?
Well Don't Panic The Experts Are Here!
At Brisbane City Cleaners we have a network of fully trained technicians in the art of carpet cleaning. We tackle all types of stains and grime to give your carpets a new lease of life. Remember vacuuming can only do so much, so why not call our team of experts today on 07 3726 3160.
Trained Technicians
Stain removal can be a difficult task to master if you don't have the right knowledge, chemicals and equipment. That is why we pride ourselves on having a network of technicians that know how to lift even the most stubborn of stains. Our advanced machinery uses a powerful hot water extraction to lift stains from the fibres of the carpet. Our systematic approach removes most traces of dirt, bacteria and powerfully deodorises your carpets to give them that beautiful fresh smell. Whilst our highly skilled carpet technicians know most of the tricks in the book, they are not magicians. Sometimes we have to face facts that some stains may not be removed, but trust that we will do our utmost to get them looking as a good as new.