Housekeeping In Brisbane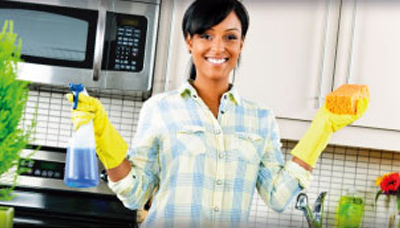 Need housekeeping services in Brisbane? Running out of time to do those last minute tasks like cleaning your home? Well we are here to help! At Brisbane City Cleaners we have a network of cleaning professionals who are highly skilled in general housekeeping. We take great pride in making your home a clean palace to come back to. We understand that it is important to have a hygienic home environment day in and day out. Our meticulous cleaning network will ensure you are happy with your sanctuary and you and your family will be amazed on your house transformation after our cleaning visit!
The Art of Housekeeping
Each client we work with has different needs and requirements. Therefore it is important that we work hand in hand with you to ensure we detail to your exact needs and requirements. We have a detailed checklist which you can amend each time we visit, or you might just start with the cleaning fundaments like dusting, vacuuming, kitchen exterior surface clean, bathrooms and mopping. If you are looking for a more detailed spring clean, our cleaning team can focus on cleaning your interior cupboards, appliances or even the windows. Remember there is no job too big, or too small so call us today so we can tailor a flexible package to meet your cleaning needs. In Brisbane our housekeeping teams have a great reputation, so hire us to do your cleaning today and you will never go wrong!
The Devil is in the Detail
Help us, help you. We have found that the most successful way to clean our clients home is by truly understanding their preferences. We ask that you provide constructive feedback so we can continue to grow and meet your detailing needs. If there is a cobweb in the corner, or dirt in between the cushions of the couch then tell us so we can pin point our cleaning focus to your specific tasks. Cleaning no longer needs to be stressful, especially when you hire our highly skilled network of cleaners.

Below you will find a detailed list of our services, grouped by area:
Clean and sanitise fridge interior/exterior
Clean and sanitise microwave interior/exterior
Wipe down sink and clean drain area
Wipe interior and exterior of oven
Clean taps and back splash
Clean counter and stove
Clean cupboards

Dust surfaces
Dust skirting boards
Dust window sills and tracks – 3 metres high
Polishing
Clean door trimmings and handles
Vacuum carpets
Mop all surface types (vinyl, tiles, wooden flooring)
Interior cobwebs removed - 3 metres high
Clean interior windows only - 3 metres high

Disinfect the toilet
Sanitise the basin
Clean sink and taps
Clean mirrors with a streak free solution
Clean splash backs and vanity surfaces
Clean cupboard interior/exterior
Clean bath or shower unit to remove grime

Clean cupboard interior
Clean cupboard exterior
Clean mirrors
Book Your Next Cleaning With Us!
Call us today on 07 3726 3160 and we can schedule your next housekeeping. You deserve a break. Let us make your home fresh and clean while you relax!